Make your wedding day Historic at Oaklawn.
Contact Shannon for booking information.
Tent rentals: DJ's Party Rentals
Tux rentals: Spring Hill Formals
Florist: Cherie Ursery Designs - (615) 394-0402
Port-o-lets: PoshPrivy
Horse & Buggy: Johnny Reed - (615) 595-1969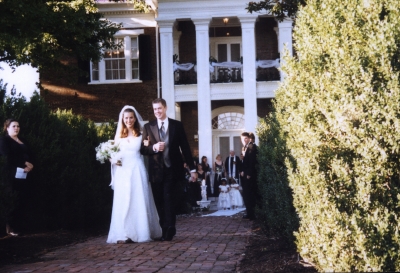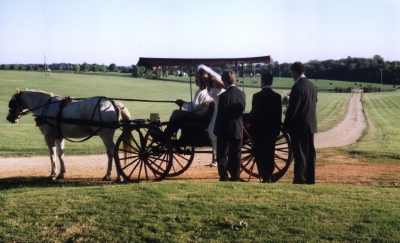 $1000 for up to 100 guests.
$1200 for up to 300 guests.
$250 security deposit.
Certificate of Liability Insurance is required.
Rental is for outdoor events only. Indoor events are not allowed.
Oaklawn staff is required for all time spent at Oaklawn. Staff costs are not included in rental fee.
Renter assumes responsibility for providing all tents, tables, chairs, etc. needed for the event.
Renter must provide port-o-lets for events greater than 50.
Clean-up is the sole responsibility of the renter.
Hours are 9AM to 12PM.
Loud music should stop by 10PM.
Included in the rental fee is the opportunity for the Renter to schedule, with Oaklawn, a two-hour photo shoot or rehearsal period on the grounds, porches or in the garden on the day before the event.